From increasing market share to improving client and employee experience, digital has become an inevitable cornerstone for growing businesses. Symetris has helped a significant number of businesses to leverage the potential of digital and provide continuous improvement to their online platforms. With 18 years of experience in the industry, our team is more than capable of providing value beyond your next digital project.
Today, we are very excited to announce that we've been recently recognized as one of the leading web developers in Canada by Clutch. This is such a huge honour for us to be recognized for the work that we do. Furthermore, this award helps us cement our legacy as one of the best developers in Canada.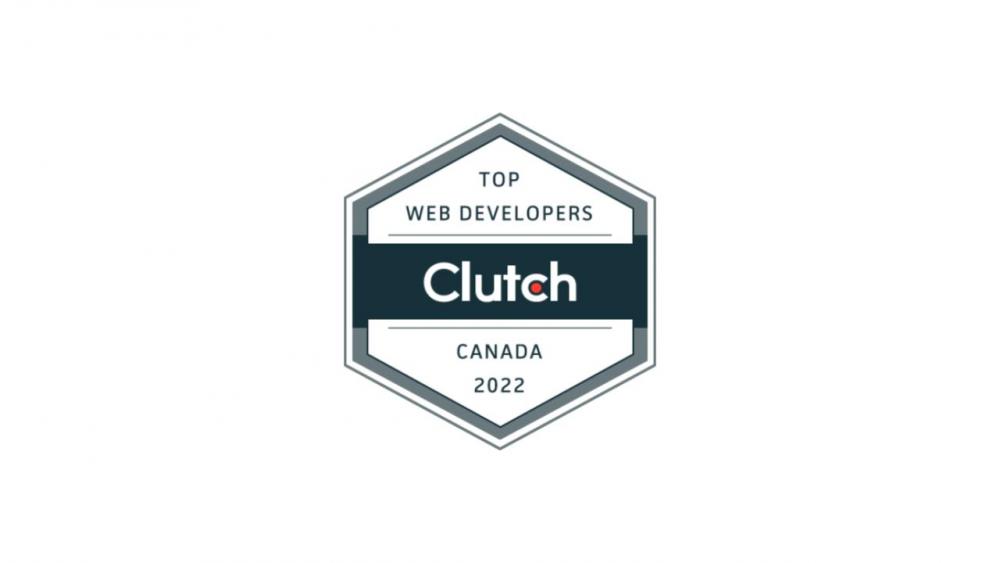 If you are hearing about Clutch for the first time, well, they are B2B ratings and reviews platform based in Washington, DC. They evaluate technology service and web solutions companies based on the quality of work, thought leadership, and client reviews. 
Their research states that our team delivered incredible solutions and results for our clients. We exceeded the web design and development industry's expectations and provided outstanding full services for our clients. 
"Symetris has always been dedicated to its clients' long-term success, from strategic planning to implementation and beyond. We focus on bringing a human experience to this digital world. We are thrilled to be recognized as an award-winning agency and will continue to deliver value beyond our clients' projects." - Brad Muncs, President/CEO
Symetris guarantees the success of your digital projects, from strategy to execution. Do you know what you want to achieve online?
Contact us to get the right strategic and technical guidance to deliver results. Let us help you!