VIDÉOTRON
Videotron accelerates the Helix platform's time-to-market
platform development
1
+
hours for platform development
1
experts
from multiple disciplines collaborated to this project
1
+
revenue generating units since its launch in August 2019
THE PROJECT
Goals
Create a digital destination where users can purchase products and services
Engage users with frictionless customer experience
Accelerate time-to-market
Build a modular solution that scales to future needs
CONTEXT:
Videotron is an integrated communications company providing services to businesses and consumers across Quebec. A leader in new technologies, Videotron recently launched its new Helix home entertainment and management platform.
Helix allows customers to enjoy an enriched, simplified TV and internet experience. To offer Helix to existing customers and reach a new audience segment, new website adapted to Videotron's current customers and to reach a new, ultra-connected target audience.
Symetris partnered with Acquia's professional services team to implement an open digital experience platform (DXP) built with Drupal. By connecting customer data from multiple APIs, Videotron is able to offer customers a seamless experience.
The speed of execution by Symetris has been able to maximize ROI, guarantee exceptional performance and engage all stakeholders to exceed expectations.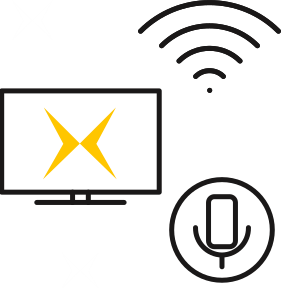 Challenges
To accelerate time-to-market we leveraged Acquia's product suite. Acquia Cloud for hosting, Acquia Lightning to bootstrap the project and Acquia BLT to improve efficiency and collaboration.
Consumers can shop the catalogue through a custom-built API that connects to 3 different systems (Canada Post's app, Videotron's ID portal and Backend BSS server). Symetris also installed a solution that allowed a safe migration from an external database.
For a high-traffic destination website like Helix, performance is essential! Following development best practices, Symetris considered the performance and load capabilities of integrated systems to match Drupal Platform requirements.
Mirroring the customer interface experience, Videotron service support is now able to see through the eyes of their customers, to login as a client and get access to their interface, and help them along their journey.